A private investigator can help you get to the truth – and prove it!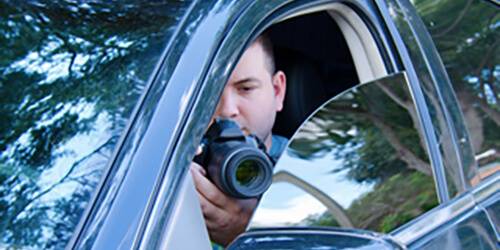 Most of us have grown up watching one or more shows on television where a private investigator solves a crime. At Fragale Investigations, we can tell you that it isn't always that glamorous or exciting, but when we make a difference in someone's life, we feel like heroes. Of course, we thoroughly enjoy even the simplest of cases, such as pre-employment background checks for companies. Our founder has more than 20 years of experience with a wide range of services.
The main reason to hire a private investigator is to learn the truth. Whether that is to find a person, get to the truth in liability cases, or investigate child neglect or adultery cases, you can count on us to be discreet and provide irrefutable proof of our findings. With our report and documentation in hand, you will have no backlash in court, as you could face if you obtained the evidence on your own.
Another reason to hire a private investigator is for your own safety. Many people do not take kindly to having their unsavory actions uncovered. We are experienced with conducting surveillance in a safe manner so you don't run the risk of facing the person's anger. Whether you are in need of investigation services for yourself or your Matthews, North Carolina business, we are confident that calling us is your best move. We also work with law enforcement and law firms needing to locate someone so that they can be brought to justice.
If you have any questions or would like to talk with a private investigator about a truth you need uncovered, don't hesitate to reach out to us.
---
At Charlotte Private Investigator, our private investigators proudly serve Charlotte (including Myers Park, Dilworth, Southpark, and Ballantyne), Huntersville, Raleigh, Durham, and Matthews, North Carolina, as well as Fort Mill, South Carolina.