Fragale Investigations is a reputable full-service private investigator and private detective based in Mathews, North Carolina. As a leading private investigator Mathews, NC, we assure our clients the most comprehensive, accurate and exclusive services in Matthews and neighboring areas. We are keen about delivering our services with utmost discretion, something our competitors won't guarantee you.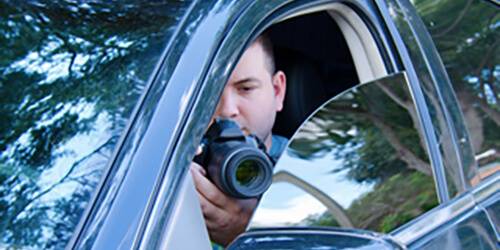 We have been in operation for the past several decades making providing us better experience and knowledge in the field of private investigations. Having solved countless cases from our customers, a large number of clients are satisfied and always give back a very good review about Fragale Investigations. No other firm has been in a position to match our record of completing and solving cases. We have built a strong established partnership with government agencies, lawyers and a vast of stakeholders in the private investigation industry.
We have solid relations with all players in the industry alongside our mastery in the field that enables us to offer the fastest, effective and most vast private investigation services in Matthews, NC today. We take pride within ourselves not only because of our accomplishments and experience but also in our incomparable devotion to every single case. Every client case is of great importance to us.
We also do take pride in offering discrete and honest private investigation services. Count on our total honesty, intensely discreet approach and trustworthiness any time you choose our firm.
Are You Looking For a Private Investigator Matthews, NC?
We provide a range of private investigation services, below are just some of them:
Background checks/research: we do reference checks, criminal history checks and DMV Searches.
Trial prep services: we offer prep and advice, subpoena, notarization and court filings services.
Matrimonial services: We offer services related to surveillance, infidelity investigator services and family law services.
Custody case services: We offer asset information, research and witness statement services.
Surveillance services: we do have tracking equipment, digital cameras and a vast of other digital equipment that helps us to carry accurate and extensive surveillance.
Legal services and insurance claim that is as workers compensation liability and disability.
School district services that include address and history verification, testimony and surveillance services
Sports and recreation inquiries that include ownership laws, laws and regulations, and licensing.
Our Clientele
We provide our services to corporate clients, individuals, small business, lawyers, landlords, school districts and many more. In a nutshell, we offer our services to everyone and anyone.
Call us today for best Private Investigator Matthews NC services.
Similar Services We Offer: