We service many areas around the state that are in need of a private investigator but Charlotte NC is the biggest.
The city of Charlotte is a beautiful place to live with many wonderful attractions and things to do like the Charlotte Museum of History, Billy Graham Library, Carolina Harbor, Charlotte Convention Center, and Discovery Place Science just to name a few (see a complete list here at Charlotte's Got A Lot). However, even in this wonderful city, there are still many situations that call for hiring a private investigator in Charlotte, as well as reasons why you should let a professional handle those types of situations. At Fragale Investigations, we recommend turning to us when you need information as an individual or company either for your own knowledge or to prosecute or defend in a legal case. Here are a few reasons why we believe it is in your best interests to hire a private investigator instead of investigating on your own:
Safety- It is not uncommon for the person being investigated to take offense at being under surveillance. This is particularly true when they have something to lose, such as the legal case at hand or even their freedom in the case of illegal activity.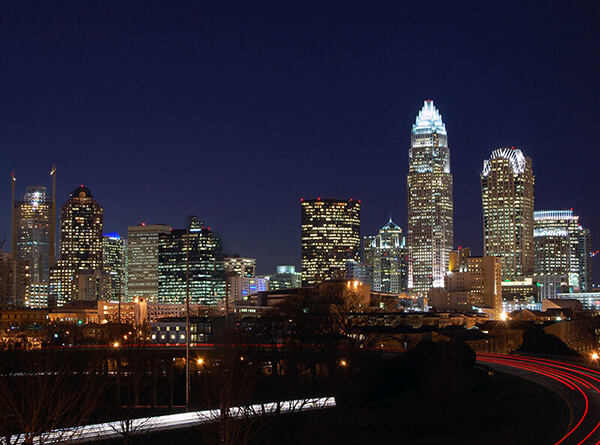 Proof- Even if you were to take photographs or videotape the activity, it might not have as much weight in court as images or videos taken by a private investigator. There is room for doubt that your evidence could have been edited or altered, whereas we have a strong relationship with authorities in Charlotte, North Carolina, so our documentation stands up to scrutiny.
Experience– We are certified with the North Carolina Association of Private Investigators, Inc., which is the oldest association in the state. Our founder has more than 20 years of experience.
Associations– We have built strong associations with authorities and other professionals, so you have more than just us working on your behalf to get to the truth of the situation at hand.
Also if your thinking of moving to Charlotte (one of Kiplinger's ten great cities for young adults)? Check out this map from Kiplinger's to pinpoint the city's top employers, Fortune 500 companies, and major landmarks — plus top restaurants, bars, and shopping centers picked by Citysearch.
If you would like to learn more about what a private investigator can do for you or your company, don't hesitate to reach out to us to discuss your case in complete confidence.
Fragale Investigations (a Private Investigator in Charlotte follows all city business rules and guidelines for running a private investigator service in Charlotte, NC).