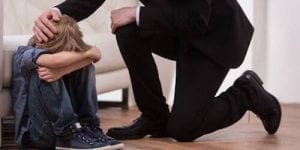 At Charlotte Private Investigator, we are the preferred choice as child custody investigators in Fort Mill, South Carolina. All children are precious and deserve the best possible chances in life to grow and succeed. Their lives should be filled with happiness and laughter, as they learn about the world around them. Ideally, they share their lives with their parents together as one family. However, the stark realities of the world can challenge these idyllic hopes.
The starkest of these realities is if their parents divorce. As a society, we hope that divorces are conducted in such a way to cause the least amount of pain for the child and that once the divorce is completed, the parents still work together to ensure the future of the child. Sadly, this is not always the case. Divorces that involve children more often than not will involve one of the parents paying child support to the parent who has residential custody. The great majority of parents responsible for paying child support do so within the definition of support as defined by the divorce decree. Non-payment of child support, sadly, has become more commonplace each year. In many states, where child support is processed by the state government, the parent who does not pay the court-ordered child support can be pursued by the state through wage-garnishment, and if that does not secure the payments on a regular basis, then other legal remedies are available.
Child Custody
For parents who live in states where there is no government involvement in the child support process or those who have divorce settlements that require direct payment from their former spouse, non-payment of child support can be a major issue. If the spouse who is to make the payment works off the books or hides their income, it can be difficult to collect monies owed. Often, law enforcement will not get involved unless there is concrete evidence that the offending party has the means to pay but simply does not. Our Fort Mill, South Carolina child custody investigators can help in these cases.
Our team utilizes the experience and knowledge acquired over long careers to identify the true financial status of the spouse. Additionally, if the support-paying spouse has taken steps to be unreachable, our team can help to trace the individual and present the necessary information for the person to be located and prosecuted if necessary. In situations like this where both the child and parent or family are experiencing stress and anguish, our child custody investigators are here to help.
---
At Charlotte Private Investigator, our child custody investigators proudly serve in Charlotte (including Myers Park, Dilworth, Southpark, and Ballantyne), Huntersville, Raleigh, Durham, and Matthews, North Carolina, as well as Fort Mill, South Carolina.