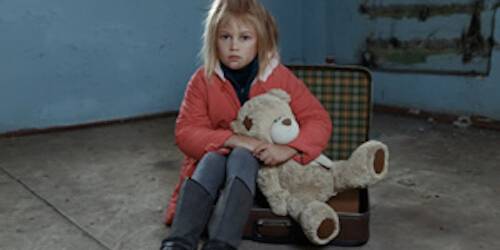 At Charlotte Private Investigator, we offer professional child neglect investigations in the Fort Mill, South Carolina area utilizing state-of-the-art surveillance services for grandparents, in-laws, opposing parents or anyone trying to prove child neglect for custody. Our team of professionals can and will prove neglect if it's there. Our team has the experience and training necessary to get results for our clients. We take child neglect very seriously and would love to help anyone better the life of a helpless child. If you have any suspicions about child neglect, child abuse or an unfit parent give our team a call today at 704-666-5216. We can help!
In an ideal world, children ought to be blessed with two parents who provide a stable, healthy and safe home. Yet we all know this is not always the case. There are times that a child is subjected to an environment that is either abusive or neglected. In such cases, the children should stay with a parent or parents who are deemed "qualified" in the eyes of the law. When it comes to child custody, there are a few important things you should know.
The court has a bias towards one party most of the time. For example, the court may have a bias towards the mother against the father. The court also at times has a bias to the parents when the opposing side is the grandparents. If you are seeking custody of a child or children, then you must exhaust every resource at your disposal. Fortunately, you can tap one resource that can significantly help the court's favor in your direction.
Below we will discuss the importance of using private investigators for child neglect investigations in the Fort Mill area. Keep in mind that in the end, the court tends to favor the party that has the most capability to provide the child or children a loving, healthy and stable environment. Hiring a private investigator can help in terms of uncovering factors that will show that the other party is unable to provide such an environment. So how will a private investigator achieve such goals?
Services Of A Private Investigator
When it comes to child custody investigations, a private investigator will usually look for signs of neglect, abuse or unfit parenting. The private investigator may employ different strategies and tactics. However, surveillance is the bread and butter of a great private investigator.
Surveillance is a very effective technique in gathering evidence against the child's treatment and living condition. Any signs of neglect or mistreatment can be videotaped, photographed and documented. A private investigator will study specific signs such as:
A parent falsely claiming to have a stable job
Staying in an overcrowded or unkept home
Drug use
Leaving the child in a vehicle without supervision
Leaving the child in the house unattended
Neglect for child's safety while in a vehicle (e.g. unbuckled seatbelt)
Parents having no driver's license
Signs of a terrified child
Signs of physical abuse (e.g. markings and bruises)
Signs of poor nutrition
Unhygienic environment or practices
If you are a grandparent who thinks the parents are unfit to take care of a child or children, then hiring a private investigator can greatly help you with your cause. Remember, the default position of the court is to think that the child or children should stay with the parents. It is your job to prove them otherwise. With the private investigator's expertise in uncovering abuse or neglect, you will see their services as indispensable.
---
At Charlotte Private Investigator, we perform child neglect investigations in Charlotte (including Myers Park, Dilworth, Southpark, and Ballantyne), Huntersville, Raleigh, Durham, and Matthews, North Carolina, as well as Fort Mill, South Carolina.